Introduction
QC12Y-HTY SERIES-STANDARD HYDRAULIC SHEARING MACHINE OR SHEARING MACHINE :it is used to cut metal sheet plate .
1.DESCRIPTIONS:
We are one of shearing machine china top manufacturer,we supply standard shearing machine,NC shearing machine with different capacity and sizes with good quality and reasonale prices.
1.Our shearing machine is used to cut flat metal sheet plate,such as mild steel,stainless steel,alum. steel plate etc.Though electric and hydraulic system to provide power to swing the cutting blades to finish the cutting process.
2.Whole machine is welded structure and eliminate the stress through vibration.The design follow EU and international standard with good looking and safety standard.
3.In front and back side of machine,there are safety guards,in controller and footswitch,there are emergency stop buttons which can protect the safety of operator.
4.At the back side of machine,there is sliding down plate to slide the cutted plate out of machine.
5.Rolling ball type of working table,easy to feed the plate and protect the surface of the plate from scratch.
6.Back gauge use T screw or ball screw with good accuracy. Through the frequecy driver, the positioning speed is fast.
2.MAIN CONFIGURES:
1.Controller:E21S controller 2.Main Electric parts:Schneider or Simense 3.Hydraulic valve:BOSCH German
4.Oil Seal:NOK Japan 5.Hydraulic pump:SUNNY,American 6.Pipe connector:EMB,German
3.REFERENCE PICTURES: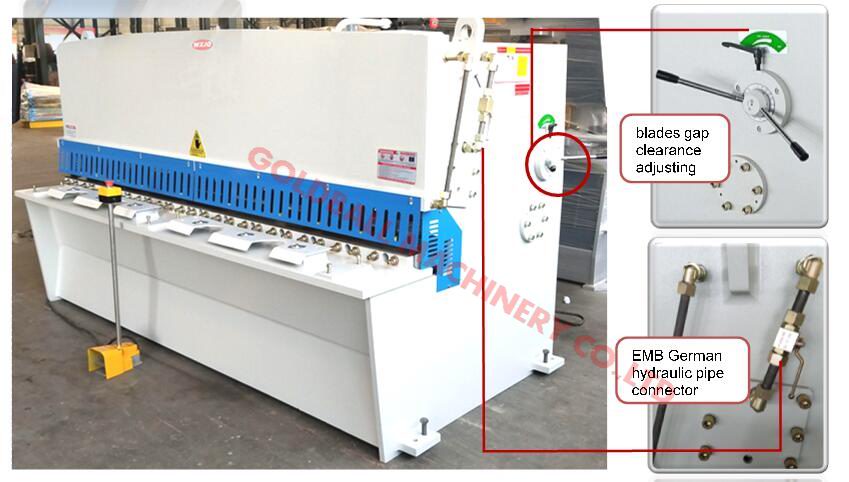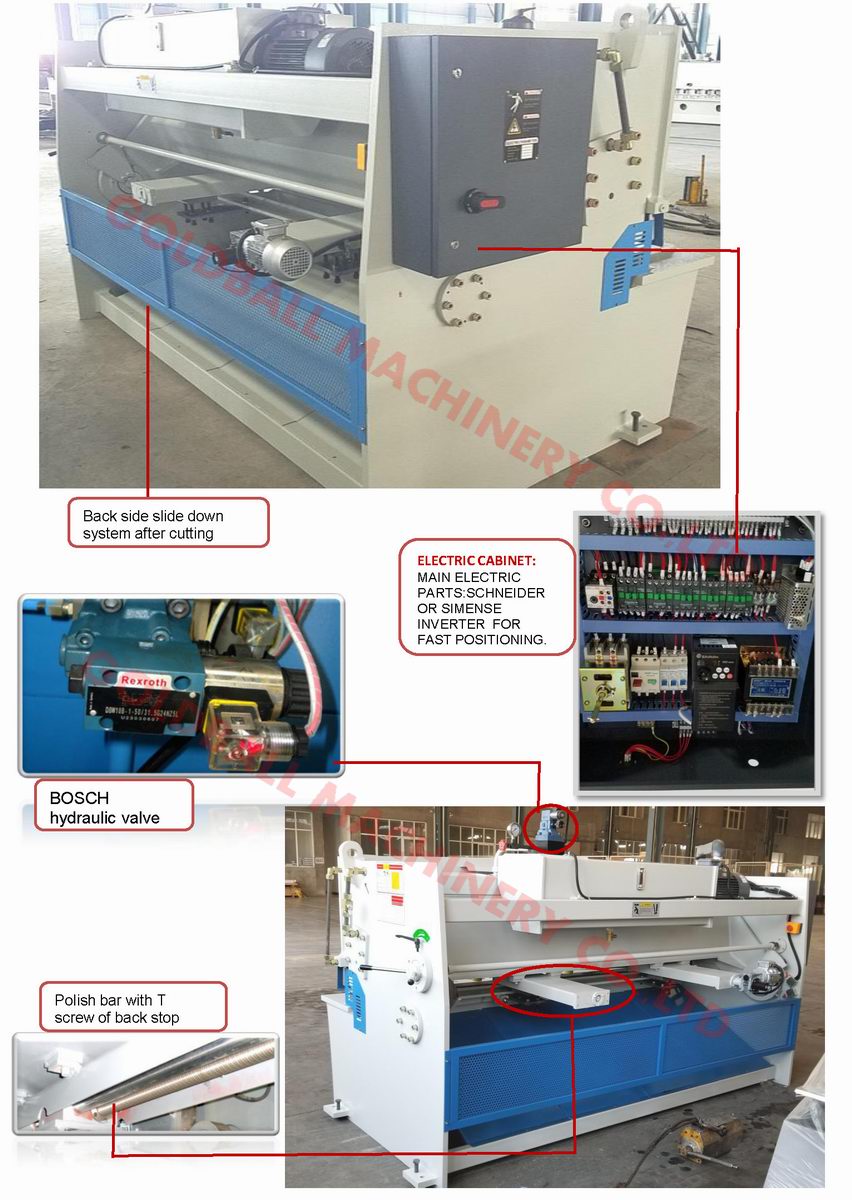 4.PARAMETERS OF STANDARD SHEARING MACHINES:
More Products