Introduction
LIGHT POLE BENDING MACHINE,LIGHT POLE MAKING MACHINE,TANDEM PRESS BRAKE:2-HPB OR 2-WC67Y SERISE:WHICH IS SPECIAL DESIGNED FOR MAKING LIGHT POLE COLUMN:
1.DESCRIPTIONS:
1.Light pole bending machine which includes two exact same machines working as tandem model to produce light poles with 10m 12m or more height column of light poles.
2.Also,there are two machines which can work seperately to produce short length poles if not use tandem working functions.
3.Equipped with octagonal bending toolings or conic bending toolings,the machine can produce octagonal light poles or conic light poles.
4.Deep throat depth and open height of the machine can produce light pole with big diameter and improve light pole production speed.
5.The machine can be disassembled for transportation to save transportion cost and can be assembled again after arrive workshop.
6.Under working table,there is bending angle compensation system which can make sure the gap of pole is same sizes after bending.
7.In front of machine,there are roller type supporting arms to stock plate before bending and easy to move the plate when do the bending.
8.Side of the machine,there is light pole pulling out sytem to take out the poles after bending.
9.For hydraulic system and electric system,there are overload protection functions to avoid damage of hydraulic and electric system.
2.MAIN CONFIGURES:
1.Controller:E21 NC controller 2.Electric parts:schneider or simens 3.Hydraulic valve:BOSCH,GERMAN
4.OIl Seal:NOK,Japan 5.Hydraulic Pump:SUNNY,USA 6.Front roller type supporting arms
7.Pole side pulling out system 8.Light pole bending tooling 9.Overload protection function
3.REFERENCE PICTURES: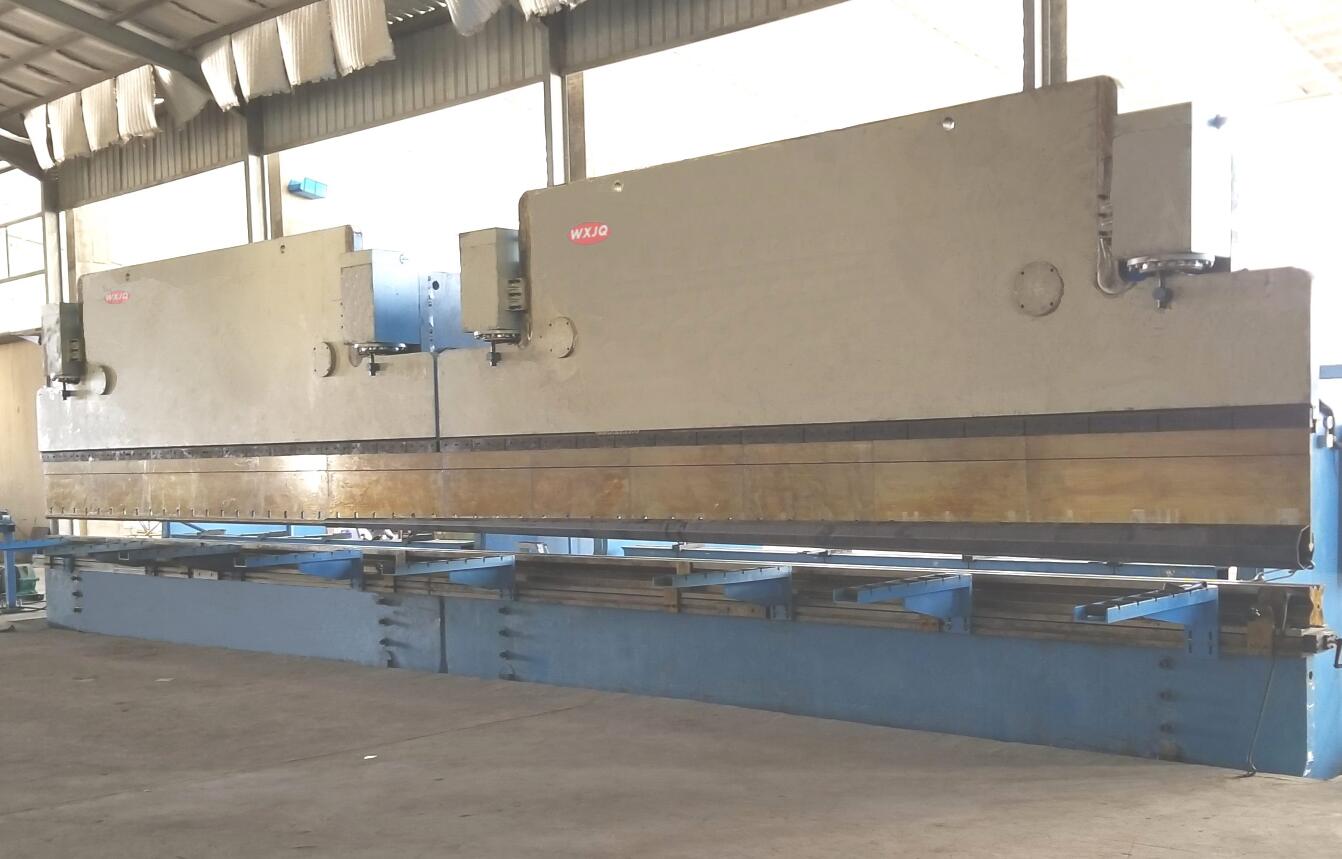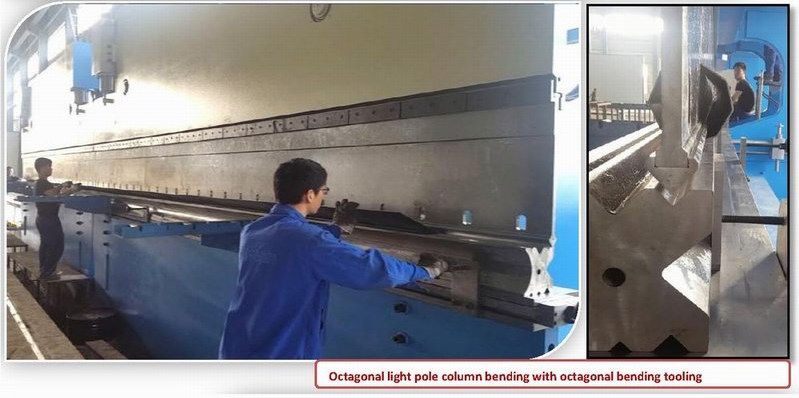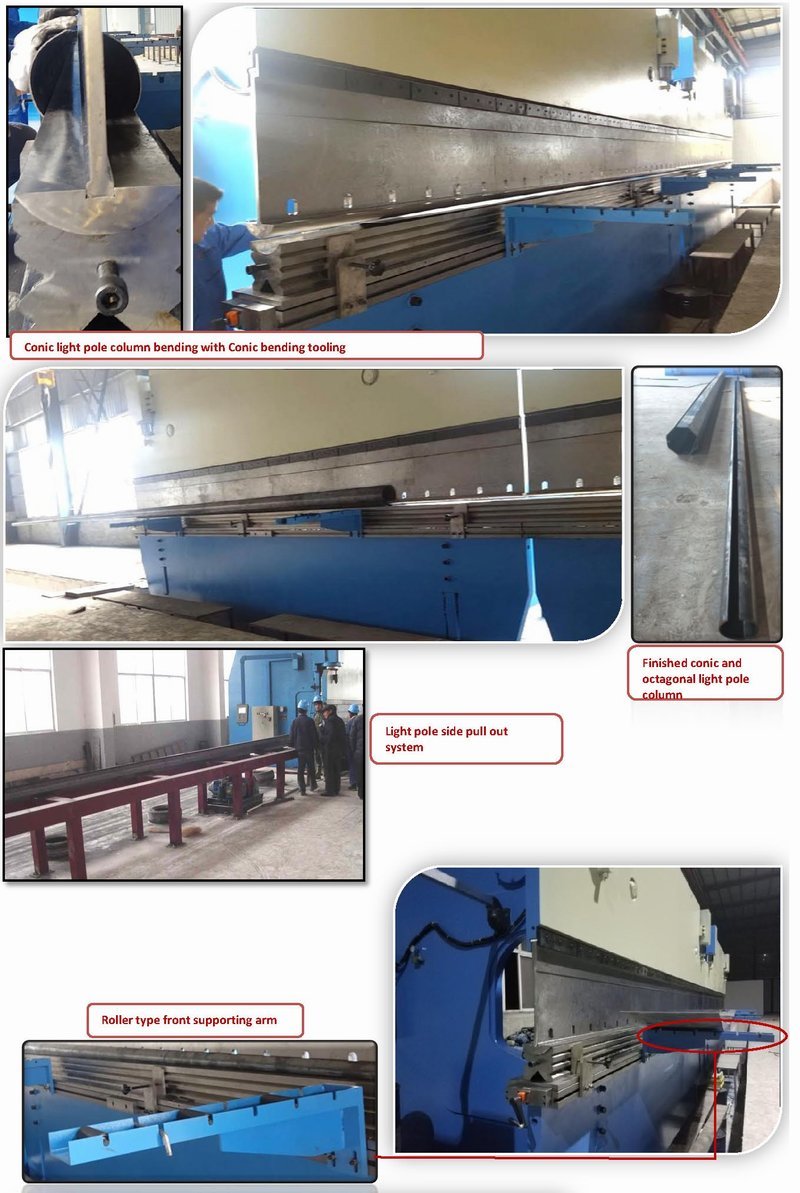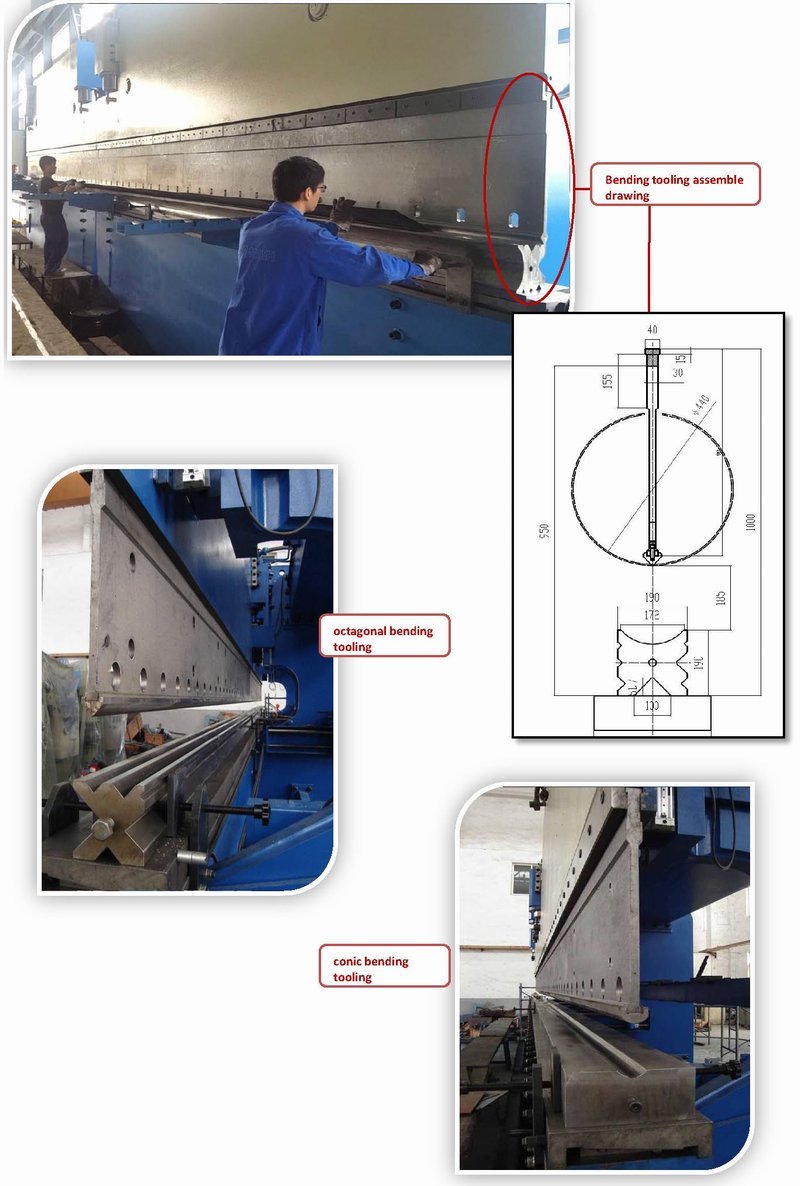 4.PARAMETERS:

5.REFERENCE VIDEO:
More Products